Block Association begins previews at the Humana Festival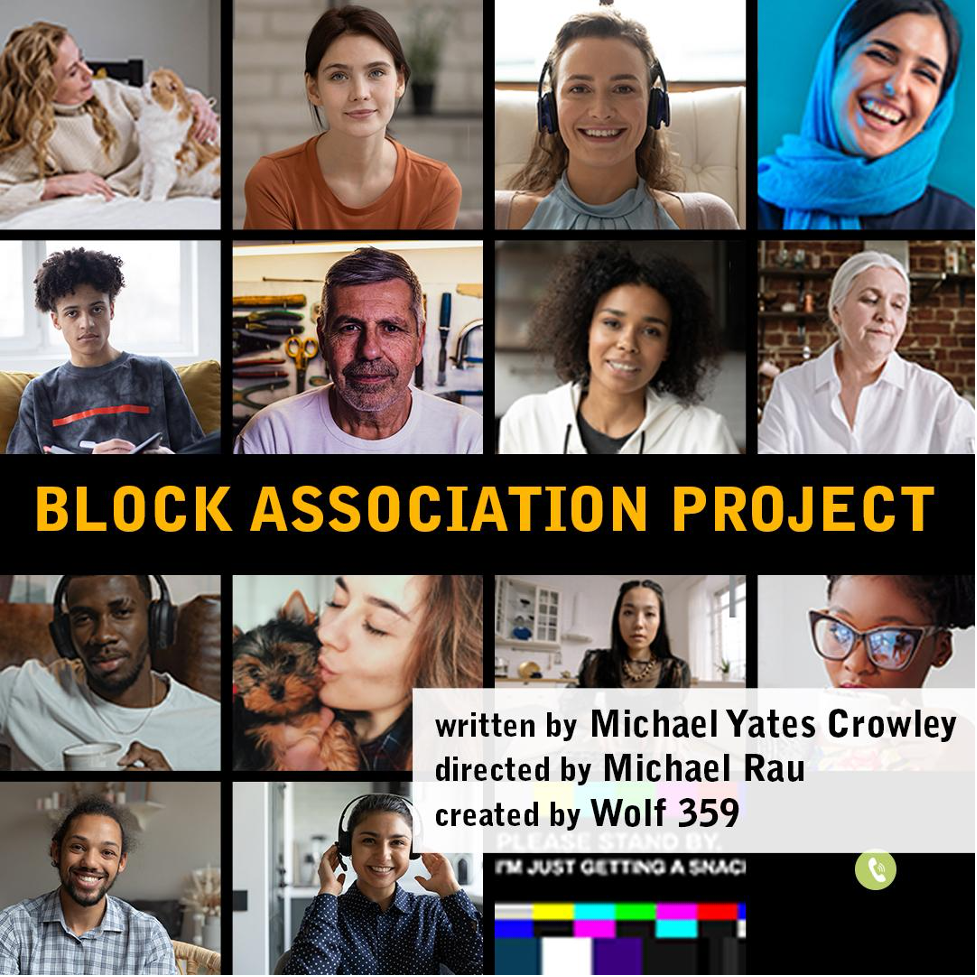 We promise this is an online theatrical event unlike any other. (One critic called it "living in your very own episode of Parks & Rec.") The show changes every night, depending on the audience. Could it go off the rails? Yes it could go off the rails! Welcome to democracy!
We'll be hanging out after the show online this week, please come by and say hello. We hope to see you there.
XO,
Michael, Michael, & Wolf 359
Block Association Project
written by Michael Yates Crowley
directed by Michael Rau
sound and video by Asa Wember
Production Design by Sara C. Walsh
Dramaturgy by Katherine Kovner
created by Wolf 359
part of the 2021 Humana Festival of New American Plays
Welcome to the Oak Street Block Association, a group of neighbors fired up to work for the common good…if anyone can agree on what that means. Join our inaugural Zoom meeting and participate in neighborhood decisions in this funny, thought-provoking look at what makes a community, and what breaks it.
THE CAST
(in alphabetical order)
GEORGE                   Nathan Darrow *
ELENA                       Ceci Fernández *
RACHEL                    Lauren Lane *
RYAN                         John McGinty *
TEO                            Joe Montoya
ANETA                       Jane Park *
BETH                          Myra Lucretia Taylor *
EMMA                        Anne-Marie Trabolsi *
* Member of Actors' Equity Association, the union of professional actors and stage managers of the United States.