Song of a Convalescent Ayn Rand Giving Thanks to the Godhead (in the Lydian Mode)
The true story of an imaginary illness as told by the drag queen empress of the U.S. economy.
In 1825, a very ill Ludwig van Beethoven writes a very ill Ludwig van Beethoven writes a groundbreaking string quartet. In 1982, a very pissed Ayn Rand wakes up in the afterlife. In 2011, a very intellectual drag queen gets her fifteen minutes of fame in Peoria, Illinois. In 2015, Michael Yates Crowley and Michael Rau tunnel through time and space to bring all these people (and more) together in a true story about migraines and philosophy, with digressions into song and dance. SONG OF A CONVALESCENT AYN RAND GIVING THANKS TO THE GODHEAD (IN THE LYDIAN MODE), named after the Beethoven string quartet, is a hilarious, strange, and moving exploration of what it means to suffer for your art.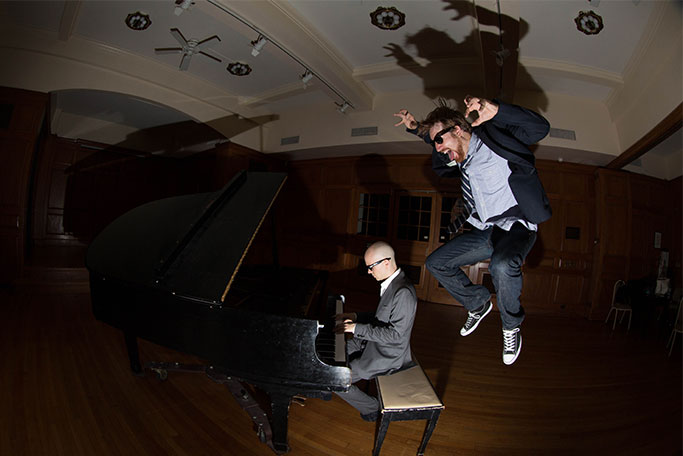 "A hilarious stew of one-liners and off-kilter musings… stuffed with novel forms of audience participation and wildly funny observations. This is an evening of theater that offers many delights."
–Kilian Melloy, WBUR | The Artery
The mastery of this work at every level is subtle but absolute… This is an unforgettable performance."
–Deborah Barlow, Slow Muse

The piece offers a bit for everyone: financial puppets, an intellectual drag queen (her covers are divine), animal loving nurses, many, many migraines, Beethoven bashing and, of course, Ayn Rand."
–Gothamist Daily Recommendation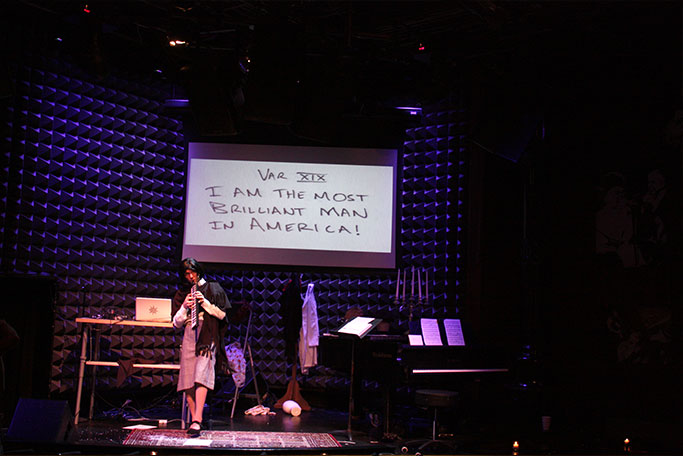 Production Info
Workshopped at Hearth Gods
Performed at:
Dixon Place (2011)
CATCH 52, at the Bushwick Starr, (2012)
IRT Theater (2012)
Joe's Pub at the Public Theater (2013)
American Repertory Theater (2015)

Credits
written by Michael Yates Crowley
directed by Michael Rau
Performed by Michael Yates Crowley and Michael Rau
Produced by Chas Carey
Set: Sara C Walsh
Costume: Valerie Bart
Lights: Derek Wright
Sound and Projections: Asa Wember